What is Network Administration and Inventory?
Network administration and inventory are core components of business network management. Network administration encompasses the operational tasks that lead to smooth and efficient computer networks. The main operational tasks associated with network administration include:
Curation, installation, and assessment of a network
Regular device back ups and recovery
End-user troubleshooting and assistance
Network access and authentication controls
Oversight of network security
Collect Device Insights with Network Admin and Inventory
Network inventory accounts for all of the devices linked to a specific network. Business owners must start with inventory in order to properly plan network performance and troubleshoot device issues.
For example, you bought a brand new router and internet service that can handle gigabit speeds (1000 Mb/s); however, when you connect your employee's computers to it, some only achieve 100 Mb/s. As you investigate further, you determine that the slower computers are older and that their network cards can only handle up to 100 Mb/s. Solutions to this require either upgraded network cards when possible or complete device replacement.
Knowing the devices connected to your network — computers, printers, routers, servers, phones — will reduce the time you spend troubleshooting problems and ensures your network meets the objectives of your business.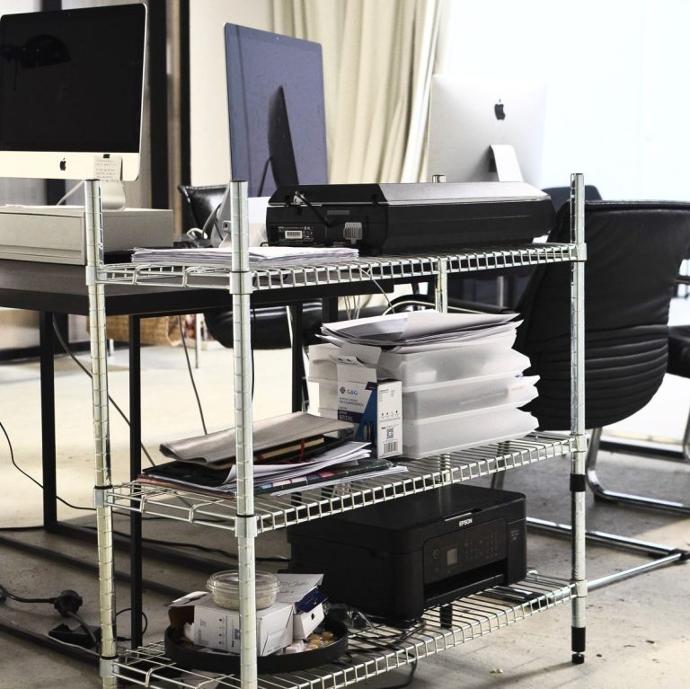 Awareness of connected devices also gives you the ability to see detailed information regarding device health. Antivirus installations, data usage of devices, user activity, software events, as well as device serial numbers and IP Addresses offer insight into network performance. This information allows business owners to maintain visibility on potential problems and efficiently resolve user issues.

How to Collect Network Inventory
Vulnerability scanning is the process of assessing devices within a network to reveal potential threats. The data that vulnerability scanners collect can also help you map your network devices and give you the foundation to optimize your network performance. Using these tools you can address bottlenecks proactively, keep up-to-date on your device configurations, and mitigate vulnerabilities.
You can execute vulnerability scanning by using two options: scanning agents or agentless scanners. Below, we describe the pros and cons of each.
Scanning agents vs. Agentless scanners

Scanning Agent
Agentless Scanner

Pros
– Best for businesses that have many remote workers as each device will scan for assets within its own network
– Can reduce network traffic
– Covers disconnected devices once internet connection is reestablished
– Supports employee-owned devices


Cons
– Operating system (OS) dependent (i.e. Windows only)
– Typically can't scan assets like routers, switches, and firewalls
– Requires regular administration (i.e. each time a new device is added to the network)

Pros
– Best for environments where most devices are located within controlled networks (i.e. an office space)
– No OS requirement
– Reaches out from the server to the assets rather than device-installed agents or software
– Provides additional data through comprehensive network scanning with the potential to detect vulnerabilities
– Less administration management needed on each device

Cons
– Requires consistent network connection
– No privilege to device OS means minimalized visibility of device vulnerabilities
Wrap Up
To conclude this article, network administration and inventory provide a framework for maintaining the computer systems needed to handle the operations of an organization. They are preventative efforts that will improve network performance, support the IT needs of your employees, and improve productivity within your business.
---
Start writing here...